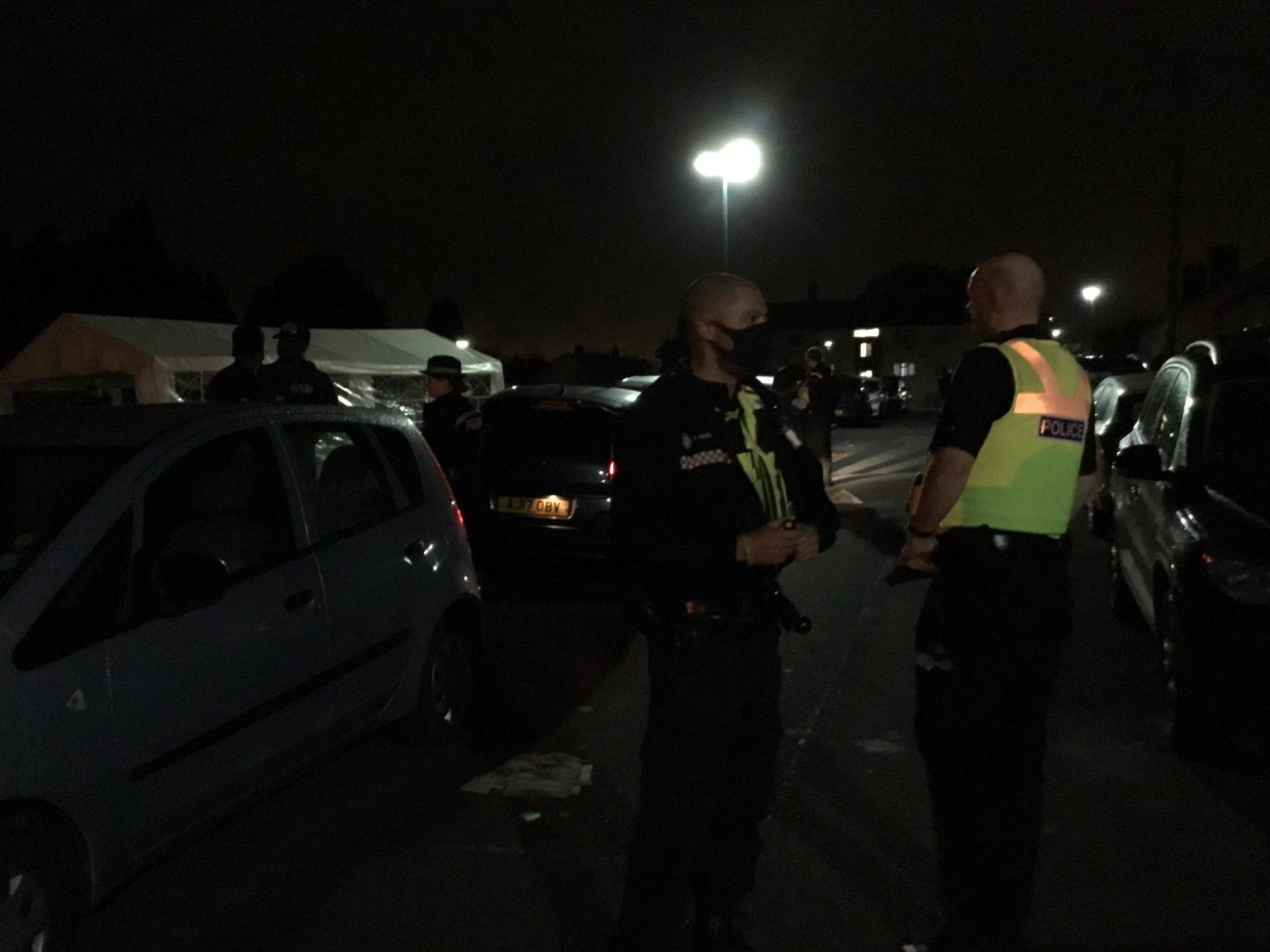 Police in Birmingham and Huddersfield have asked the public to stop defying coronavirus social-distancing guidelines, after being called to various illegal raves, street and house parties on Saturday night.
In Deighton, Huddersfield, police say they broke up an illegal rave involving around 300 people while Birmingham Police tweeted that they had been called to more than 70 gatherings overnight, including one in Northfield on the outskirts of Birmingham which featured two marquees and a DJ.
Missiles were thrown at officers when they attempted to break up the gathering in Deighton.
West Yorkshire Police said in a tweet that, eventually, the music was "turned off" and crowds dispersed, which was "met by applause from local residents".
Meanwhile in Birmingham, the police tweeted that when they arrived at the street party in Northfield, "everyone packed up and went home".
Imploring the public to stick to current social-distancing rules, the force added: "Please understand we are still in a pandemic."
While a wide range of sectors and activities have been able to restart in recent weeks, the government is still instructing people to avoid close contact with others and remain socially distant from anyone you do not live with or who is not in your support bubble – even inside other people's homes.
The most recent government advice is that people can now meet in groups of two households in any location, or in a group of any six people outdoors.
In a separate tweet, the police force said officers had "responded to over 70 street and house parties and other unlicensed events" on Saturday night alone.
"Most people understand why we are doing this – stay safe – don't risk spreading the virus," the force said.
No details of arrests have been made public yet.
Penalties of up to £10,000 for organisers of illegal raves will come into force in England ahead of the bank holiday as authorities clamp down on unlawful gatherings.
Boris Johnson announced the new fines would be introduced for those hosting raves when he confirmed a further easing of England's lockdown last week.
Officers across the country have responded to a surge in unlicensed music events in recent weeks, in particular since the string of sunny weekends began.
Tougher measures targeting those breaching coronavirus regulations with large gatherings will come into effect on Friday, ahead of the August bank holiday weekend.